By Tim Hayes
I grew up in a great place, in a great time.  Mt. Oliver Borough, in the '60s and '70s, to be precise.
The old-style corner store, run by the older couple, who'd extend your folks credit until payday, and who aired their family business all day in front of their loyal customers.  Every time you got sent up to the store for milk and bread, you got treated to another live episode of "The Secret Storm: Yinzer Edition."
The municipal park, just through the neighbor's yard and down a well-worn hillside dirt path, where we played pickup baseball, football, basketball, even shuffleboard.  The place where I learned to keep score in a baseball scorebook for the Little League teams, where I caught my first nasty batch of poison ivy, and where my friends and I kept a special playing card (with a sexy picture of a girl) hidden under a carefully chosen rock, for prying male pre-adolescent eyes only.
And the Catholic elementary school, the neighborhood movie theater, the local library, the record shop, the swimming pool, and a hundred other landmarks that created and cemented the landscape of my formative years.  Growing up in Mt. Oliver was truly something and someplace special.
Yet for all of those places I recall so well, it's the faces that created the memories.  A store or a pool or a theater or a classroom?  They're just structures, physical creations, bricks and glass and mortar without any life of their own.
But the old couple filling your bag with penny candy?  The thrill of jumping off a diving board for the first time, with your buddies cheering you on?  The friend from school who'd sneak you a bootleg bag of Nibs, your favorite licorice, before the movie started?  Or the nun who ran her fifth-grade classroom in a new way, who respected her students as emerging adults, and who injected the year with fun and enthusiasm?  These were the people who made the experience so great.
As a professional writer, I regularly send out weekly blog essays to a distribution list of about 400 people.  This has been done for the past six or seven years.  About a year and a half ago, I realized that a sizeable chunk of these essays dealt with the faces and places of my childhood in Mt. Oliver, so I put them together into a book titled, "Growing Up Giffin: Reflections on a Happy Steeltown Boyhood."  (My house was on Giffin Avenue.)
A true labor of love, the book has performed very well on Amazon*.  But during the period when it was in development, a thought occurred to me – while it's personally gratifying to share these stories in book form, wasn't there something more that could be done?  Singing the praises of a community that has changed considerably in the intervening years might be nice, but why stop there?  The realization in that moment marked the point where I decided that all proceeds from the sale of "Growing Up Giffin" would be donated to local economic development efforts working to revitalize my old Mt. Oliver hometown.
Interestingly, when I first approached the leaders of the economic development groups, they sounded skeptical.  The unspoken message seemed to be, "How could we possibly believe that a person, completely out of the blue, would show up and offer to give away money, no strings attached?"  Well, more than $1,500 later, I'm pretty sure they believe it now.
And not only that, but they have been kind enough to ask me to become more directly involved.  That's why today, I am proud to serve on the Board of Directors of the Hilltop Economic Development Corporation.  The energy, the devotion, the relentless spirit of reality-tempered optimism that this group, and that of the Economic Development South partner organization, bring to recovery and business generation efforts in Mt. Oliver continues to impress and inspire.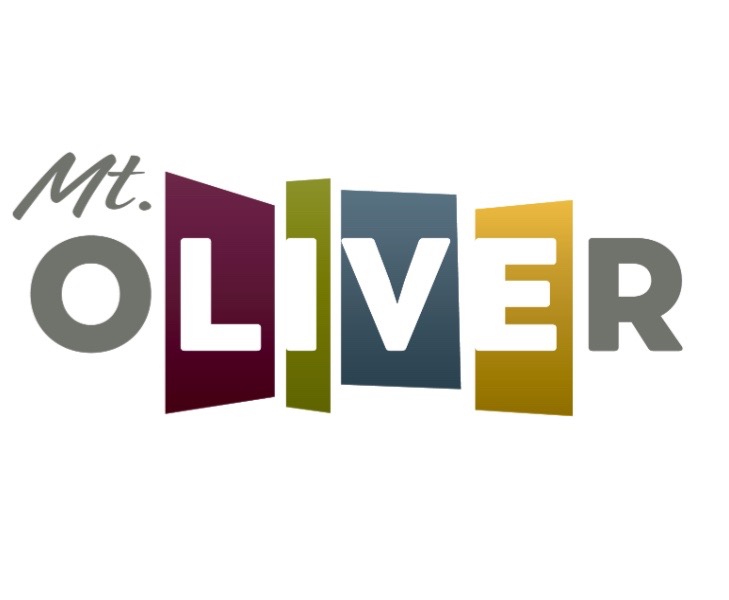 I know that this is a long-term play.  I understand that the path to building a healthy, vibrant business district and safe, healthy neighborhoods will be many years in the making.  All I have to do is take a walk or a short drive around to see the truth of this.  The corner store – gone, boarded up.  The pool – filled in and converted into asphalt basketball courts.  The theater – long closed, now a gathering place for worship.  The elementary school – a shell of its former self, abandoned and unused for decades.
But, as I said before, those were only structures.  The life of the community did not rely on those places.  People made the difference when I was a kid, and people will make the difference again today.
I would not have traded my experience "Growing Up Giffin" for anything in the world.  But my old hometown has seen some tough times in the years since I ran down the hill to the park, or chomped a bag of Nibs in the movies.  Nostalgia got me thinking about the old town, and that provided a good start, a solid launchpad.  Seeing so many good people working so hard to bring the place all the way back, though, converted that nostalgia into active involvement.  I'm just getting my feet wet, but I'm all in.
It's worth the time, the effort, the disappointments and delays, the wins and the steps toward progress.
My message here is clear – you can do the same thing.  Is there a cause, or a community, or an organization that represents something special to you, your family, the history of your life?  I can guarantee that, once you identify that special mission, you'll find they could use your help.  Jump in.  Do your research.  Reach out and offer your time, talent, and willingness to pitch in.
In my case, it was the chance to help revitalize the place where I got started.  The opportunity to return the favor to the neighborhood I loved so much as a kid.  Whatever "it" may be for you, get involved.  The best way to feel great about yourself is to get outside of yourself – and do something great for others.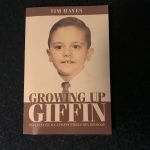 * "Growing Up Giffin" is available in paperback and Kindle editions on amazon.com at: https://www.amazon.com/Growing-Up-Giffin-Reflections-Steeltown/dp/1544955987/ref=pd_ybh_a_5?_encoding=UTF8&psc=1&refRID=DQ3T1ZNQ0AXY8SGJ15SZ.  All proceeds from the sale of this book will be donated to the Hilltop Economic Development Corporation, a non-profit organization dedicated to the revitalization of Mt. Oliver Borough in Pittsburgh.