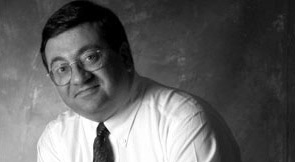 Tim Hayes brings more than three decades of outstanding communications counsel and tactical experience – particularly at the leadership level – to clients. Tim has been named the No. 1 Speechwriter by the Washington, DC, chapter of the International Association of Business Communicators; winner of the top speech in the nation by PR News in its Platinum PR Awards; a national Cicero Speechwriting Award winner, and has been honored by more than 20 regional and state awards for excellence in writing. He is the subject of two USA Today articles, is a regular guest expert on regional and national radio programs, and has become recognized as a national resource regarding helping leaders perfect their public personas.
Tim has worked directly with CEOs and other senior executives of major corporations, including Daimler-Chrysler, United States Steel Corp., H.J. Heinz Company, PNC Financial Services Group Inc., Mellon Financial Corp., Koppers Inc., GNC Inc., PPL Corporation, Grant Thornton LLC, Fleet Boston Corp., Highmark Blue Cross Blue Shield, Banco Santander Corp., Federated Investors Inc., Wabtec Inc., The Allegheny County Airport Authority, Michael Baker Corp., iGate Global Solutions Inc., Universal Stainless & Alloy Products Inc., Allegheny Ludlum Inc., Kennametal Inc., and the Pittsburgh Steelers.
His career began as a newspaper reporter, where he won a statewide award for news coverage of his alma mater, Indiana University of Pennsylvania. Tim earned a bachelor's degree in journalism from IUP in 1982. He and his wife reside in suburban Pittsburgh, Pennsylvania. They have three very accomplished grown children.