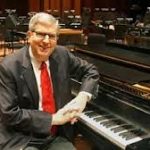 By Tim Hayes www.timhayesconsulting.com www.totalprotraining.com
It doesn't matter whether you're famous or not, if you ask me.  As long as you work your head off to constantly perform at your best, remain humble about it, and are ever willing to share your talent on other people's behalf.
A few names come to mind who fit this description, both fictional and real.  Hawkeye Pierce, as played by Alan Alda on the "MASH" television series – a gifted wartime surgeon who took his profession and his patients seriously, but never himself.  Julia Child, who parlayed a love of cooking and a carefree personal style into a career that brought millions into her "French Chef" kitchen.  Even George Washington, who wanted nothing more than to live at his beloved Mount Vernon with Martha, but who accepted one seemingly insurmountable assignment after another in support of the cause of American independence.
And one more example, who suddenly and sadly passed away this week, Marvin Hamlisch.
I never met Marvin Hamlisch.  I couldn't tell you anything about his life beyond what you might find on a Google search.  But I saw him perform many times as conductor of the Pittsburgh Symphony Pops, and that's all anyone would need to know to come to the same conclusion as I have – that Marvin Hamlisch worked his head off to constantly perform at his best (and to bring others to that same peak of performance), he remained humble (and hilariously so) about it, and was ever willing to share his talents with others.
Friends who have worked in the Pittsburgh Symphony offices over the years would tell me stories about Marvin.  He stayed in a suite at a Downtown hotel about six blocks from Heinz Hall, where the Pops played.  He never took a limo from the hotel to the theater; he walked down Penn Avenue, stopping into storefronts and restaurants, talking with folks he'd meet on the street, and drinking in the unique people and culture that make Pittsburgh such a great place.
Many times, during that evening's concert, he would share stories about an interesting discussion during those walks around town.  That's when he wasn't otherwise chatting about his early jobs in Hollywood writing innocuous background music, or the trials of mounting a show on Broadway, or hitting his stride with occasionally difficult divas in concert.
A Pops concert with Marvin at the baton became more than just wonderful music.  We knew we were in good hands, led by a regular guy from New York who loved to play the piano and take potshots at himself in the process.  He said his name began with "Ham" for a reason.  His concerts sometimes included a "Rent-a-Composer" segment, in which he wrote and performed songs based on off-the-wall suggestions shouted out by the audience.  The results were usually both astounding and hysterical.
The winner of three Academy Awards, four Emmy Awards, one Tony Award, and one Pulitzer Prize, he never talked about any of that.  He let his talent and his charm do all the talking, and that was more than enough to endear him to any audience in any venue.
When he was six years old, he auditioned at the Juilliard School of Music.  They let him in, the youngest student in that august institution's history.  His selection that day?  "Goodnight, Irene."  He could play it in any key the selection committee requested.
So I guess the only thing left to say now is, "Goodnight, Marvin."  Thanks for sharing your gifts.  You really did it the right way.
Copyright 2012 Tim Hayes Consulting