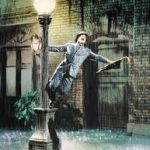 By Tim Hayes www.timhayesconsulting.com www.totalprotraining.com
Two experiences over the past week reminded me that when something is done well, with superior talent performing at its absolute peak, the resulting benefits can last for decades, even centuries.
The first came as my wife and I celebrated our 30th wedding anniversary.  Family events dictated that our original plans to disappear for a few days had to be truncated to a 24-hour getaway.  We decided to stay for one night at the William Penn Hotel, a legendary old place in the heart of Downtown Pittsburgh.
Now, understand that over the past 20 years, either working for companies or consulting for clients headquartered Downtown, I have had scores of meetings in the William Penn's ornate lobby.  I've produced major corporate events in its top-floor Grand Ballroom.  I've presented to the Downtown Rotary in its expansive ground-level banquet hall.  The William Penn has been part of the background of conducting business all those years.  I know the William Penn.
Or at least I thought I did.
When you're experiencing a place as a guest, or a tourist, the speed of life slows way down.  You notice more, you savor more, you can enjoy more.  For as many times as I've speed-walked through that great old place, hustling to meet a client or take a meeting or just to use it as a short-cut to avoid a rainstorm on my way somewhere else, I never truly took the time to appreciate just how beautiful it is.
The ornate carvings on the most obscure doorways or window arches.  The massive murals depicting George Washington and the reclaiming of Fort Pitt in the days prior to the American Revolution.  The way the chandeliers glimmer and the marble floors shine.  It threw me for a loop, seeing and seeping it all in.  A true treasure in the middle of the city, made possible by skilled architects and craftsmen long dead.  But their excellence and pride remain visible, if only knuckleheads like me would slow down long enough to notice.
The second experience came in a movie theater, where the 1952 classic film, "Singin' in the Rain" was screened after being completely remastered.  This screening occurred in one of those mega-mall multiplexes, usually populated by an overabundance of teenagers.  Yet despite the vintage nature of this particular film, the operator used one of the larger theaters for this one-time-only viewing, and it was a good thing.
The place was completely sold out, with only a handful of patrons younger than 30 years of age.  Nobody talked, nobody texted, nobody did anything but completely enjoy the movie.  What a delight!
Admittedly, "Singin' in the Rain" has a pretty flimsy storyline.  We ain't talking Hamlet here.  But it's fun, fast, funny, and filled with some of the greatest song-and-dance numbers in movie history.  It features Gene Kelly and Donald O'Connor, two of the most enjoyable-to-watch dancers going after each song with athletic and graceful gusto, balanced by then-18-year-old Debbie Reynolds, who had never danced before but kept up with those two giants pretty well anyway.
The audience of which I was a part the other night was primed for a good time.  It felt like an in-theater experience from 40 years ago, as we all applauded after each rousing dance number was finished on the screen.  Then, as Kelly sang and danced his classic performance to the song, "Singin' in the Rain," the joy in the theater became palpable and the applause lasted well into the next scene.
A brief documentary preceded the film, and we learned just how much planning, rehearsal, and plain hard work it took to create what the American Film Institute named "The No. 1 Musical of All Time."  The creativity and breathtaking talent captured on 103 magical minutes of film will continue to delight people for as long as they can see it for themselves.
So take a closer look around you this week.  The places you've been to so many times that you don't really see them anymore.  The treasures buried in your DVD collection.  The smiles and warmth and charm of your family and friends.  The classics are still there, always there.  It's worth the time and effort to enjoy and appreciate them all over again.
Copyright 2012 Tim Hayes Consulting