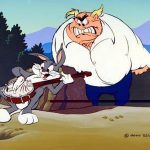 By Tim Hayes
Imagine about 30 people sitting practically elbow-to-elbow in four rows of desks, most of them either on the phone or talking to someone in the room, with two men at the front of the pack, screaming for – or at – individuals standing beside them, while phones rang and general aural mayhem ensued.
That describes my summer internship on the City Desk at the late, great Pittsburgh Press during college on the way to earning a bachelor's degree in journalism.  It also fit my first full-time job after graduation – albeit on a much smaller scale – at the small-town newspaper where I wrote as a staff reporter.
As the decades have elapsed from those heady days in the newsroom, one question comes to mind:  How in the world did I concentrate on writing with all that damned commotion?  That unending cacophony?  That eternal soundtrack of distraction?
I suppose it could be done again, but only if my life or my livelihood were on the line.  Otherwise, for God's sake, I need quiet!
Hence the rise of white noise.  That beautiful hiss.  That sizzling path to nothingness.  The ssssssssss that refreshes.  I found that listening to white noise clears my mind wonderfully.  Those aggravating "ear worms" – a song that won't stop playing in your head, for example – get swept away easily and swiftly, without even realizing it.  I can focus and think, and since writing is the recorded expression of thought, with white noise I can write faster, better, and more effectively.
You've probably seen that old Bugs Bunny cartoon with the haughty opera singer trying to rehearse in his home, while that rascally rabbit sits on a nearby hilltop plucking out a catchy tune on his banjo.  Before you know it, the opera singer gets distracted and starts belting out the same snappy banjo number.  It sends him completely off-task, off-course, and off-the-deep-end.
That would be me.  Immediately sidetracked by non-work-related sounds, music, anything.  I have friends who used to study while blasting classical music, or even heavy metal.  Blows my mind.
I need to block all that other stuff out, especially now as the slow, steady crawl to dotage drags on.  White noise works.  I love it.  When it can be deployed properly, that is.
My first forays into using white noise to cancel out distraction happened in college, tuning my clock radio to the end of the dial and letting the noncommittal sound fill the room.  It succeeded to a degree, but only until either my roommate came back to the room, or the Neanderthals in the dorm room next door turned their stereo up even louder.  An achievement I never believed possible, but there you go.
The joys of white noise didn't really return to their full flowering until I launched my standalone consulting business, 17 years ago.
Some context here.  My enterprise began in our home, a too-small Cape Cod house with two adults, three kids, and two dogs.  My "office," as we charitably called it, comprised a desk, chair, computer, and telephone against the wall of a garage that had been converted into the kids' playroom.
Now can you see why Dad needed something to block out the sounds of Pocahontas plays and Mario Cart games?  So, on went the headset, tuned to the far end of the FM dial and that soothing, calming, thought-enabling hiss.
After a couple more years in that house, we moved into a larger home with a separate office and a door.  Woo-hoo!  The kids got older and quieter (because they were out a lot more with their friends), so the objective need for white noise lessened considerably.  But now I was my own boss.  Everybody else was either at work or school, so I could run my business according to my whims and wishes, right?
So on with the headset again.  Even completely alone in this house, this totally quiet house, white noise had become part of my professional pattern.  I'm listening to it right now, as I write this essay, in fact.
Some people find that sound completely annoying.  Others look at me like I've lost yet another screw.  And I admit, this only adds to my extensive list of quirks, foibles, neuroses, and overall weirdness.  But who cares?  Without the hiss, I may throw a hissy-fit.
You may want to give it a try.  That great leveler of neutral nothing.  The sssssssss that clears the mind, steadies the soul, inspires the muses.  Let the white noise flow, Baby.  And thank goodness I don't have to write while sitting in the middle of ear-busting chaos any longer.
Copyright 2017 Timothy P. Hayes