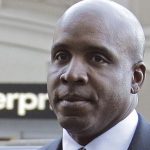 By Tim Hayes
Back in eighth grade, I kind of felt sorry for Tom C.
All the way from kindergarten and on up through every grade level, Tom C. stood taller than any of us.  Whether through genetics or wishful thinking, he simply started out tall and lanky and stayed that way.
But that's not why I felt sorry for him.  I felt bad for Tom C. because of the incorrect assumptions other people – mainly adults – made about him.  The worst of which was that, since Tom C. was so tall, he must be great at basketball.
And he wasn't.
Oh, he played on our team at St. Joe's, and competed against the other Catholic elementary schools around town.  And he did his best, did Tom C.  But even though it wasn't for a lack of trying, or that he in any way wanted to let down his coaches or his teammates, the fact remained that Tom C. – for all his height advantage and tremendous wingspan – just was not a very good basketball player.
It always struck me as though his coordination never caught up with his size.  If he would only stop growing for a year or two, I'd bet he would have been a terror on the hardwood.  Yet that never quite happened.  Tom C. just never got comfortable out there on the court, never found his footing or his lay-up, despite towering above everybody else.
Sometimes, people just don't belong in certain situations, even though everything on the surface would suggest otherwise.
We saw that happen this week in spectacular fashion, as the Baseball Writers of America en masse denied admission into the Hall of Fame to Barry Bonds, Sammy Sosa, and Roger Clemens – all three of whom had been tainted by the steroid scandal of a few years back in Major League Baseball.
By any cold, objective measure, all three should have been first-round ballot inductees.  Bonds stands as the all-time MLB home-run leader, with 762 blasts in his career.  Sosa played for 18 years and hit 609 home runs.  Clemens won 354 games, struck out more than 4,500 batters, and earned the Cy Young Award seven times as a pitcher.
None of them even came close in the final balloting.  Bonds appeared on 36.2% of the writers' ballots, Sosa on 12.5%, and Clemens on 37.6%.  It requires 75% balloting to earn induction into the Hall of Fame.
Curt Schilling, former pitcher and prior Hall of Fame candidate, was quoted in news stories following this year's voting as stating, "I think as a player, as a group, this is one of the first times that we've been publicly called out.  I think it's fitting.  If there was ever a ballot and a year to make a statement about what we didn't do as players – which is, we didn't actively push to get the game clean – this is it."
Maybe Bonds, Sosa, and Clemens will get the necessary votes in future years before their eligibility runs out.  Maybe not.  Just like, somewhere, Tom C. may have finally grown into himself and can at last make that easy lay-up.  But for now, because of steroids, even though all outward evidence would conclude otherwise, when it comes to the Hall of Fame, these former baseball stars simply don't belong. 
Copyright 2013 Transverse Park Productions LLC